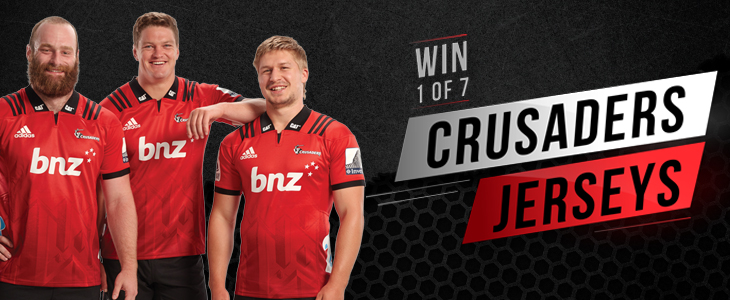 To kick off the Crusader Super Rugby Season 2019, we released our very popular Coupland's Crusaders Loaf – Premium White Super Thick Bread 700g in participating stores. Made for the fans, this loaf is prepared from the inner part of the wheat grain and is ideal for action-packed eager Crusaders Fans. A great way to refuel those empty tanks that are always on the go!
To coincide with this launch we ran a one month promotion in May, where customers could purchase a Crusaders Loaf to enter the draw to win 1 of 7 Crusaders Jerseys! The perfect prize, since the Crusaders are now in the Super Rugby Quarter Finals! Go Crusaders!
We have just finished contacting all 7 winners (who were ecstatic by the way) and they have been popping in to their local store to pick up their prize. See below a few of our winners happy faces.
Last week, we ran a promotion where we gave away 5 double passes to the Crusaders VS Highlanders Quarter Final at Christchurch Stadium for this Friday! Stay tuned and keep an eye on our Fanzone page for other Crusaders promotions we have coming up.