Win Milk For A Year For You & A Friend
Did you know that it is recommended that you consume 2 – 3 servings of dairy a day? This can include milk, cheese or yoghurt. Currently the average person only consumes 1.4 – 1.8 servings of dairy a day!
During July this year, we teamed up with Fonterra to give away milk for a whole year to 25 lucky customers and one of their lucky friends each. All our customers had to do to enter was purchase 2 x 2L Dairy Dale Milk, and with milk being a kiwi household staple, it was pretty easy.
Contacting the winners and letting them know they had won was definitely the highlight of this competition. Surprising the winners friends with this once in a life time prize was also a highlight. One lucky winner told us that she had two young boys who go through 8 litres of milk a week, so this was definitely going to help! Another winner, picked a deserving parent from their local school to win the prize – what a kind gesture.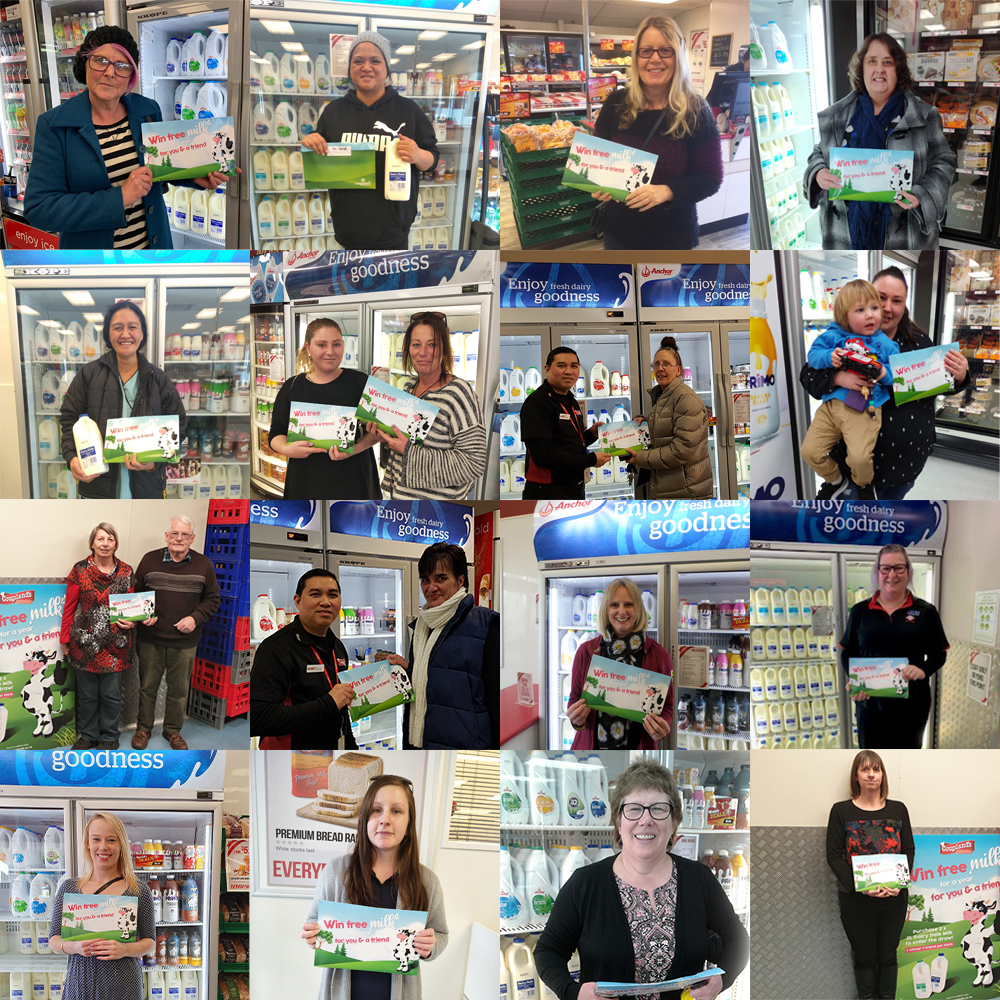 Keep a close eye on our win page here: www.couplands.co.nz/win to be the first to know about the latest competitions and promotions we have running – you never know you might be our next lucky customer to win a prize.
If you were a winner, who would you give the free milk to?