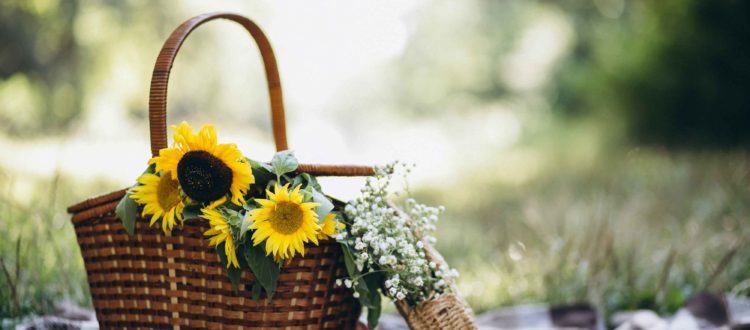 Summer has arrived! Which means why not get outside into fresh New Zealand air and our world class surrounding and enjoy a delicious picnic?
No matter where you plan to stop for a bite to eat, picnics can be quick and easy to prepare and are a great chance to catch up with family & friends.
Some foods tend to travel better than others, so here are a few tips to help you prepare.
Try to avoid packing anything which might spoil in transit or requires a knife or fork. The best tip is to have finger food or second best only needs a fork when you are picnicking. Tarts, quiches, savouries, pies, couscous, rice, pasta and noodles are good wholesome foods to include.k
Heavy mayonnaise salads aren't the best choice for a side as they can spoil in the sun. Think more Mediterranean style for some flavoursome inspiration.
How to avoid soggy sandwiches? The age old question, for a picnic try having your buns & rolls plain and pack your selection of cold meats & cheeses separate. Then assemble your sandwiches once you are there.
Most foods need to be consumed within an hour or two of being out of a fridge. Remember if you are traveling far, a chilly bin is essential to take with you. Take a bag of ice with you to place food on. The ice can be used to keep drinks cold once you get there!
Lastly don't forget something sweet. Cakes, muffins, biscuits, loaves and slices make the perfect picnic desserts.
New Zealand is blessed with some of the most magical picnic spots in the world. During summertime when the weather is warm grab your basket and blanket and head to the beach, the park or any of our beautiful lakes & rivers and enjoy with your loved ones!
For a great selection of picnic treats check out our range 
What is your favourite picnic spot?