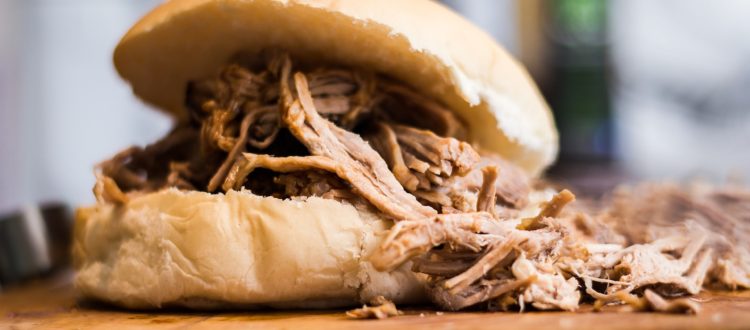 Needing some summer inspiration in the kitchen? We have the perfect recipe which is sure to be a family favourite!
Ingredients
2 kg 100% New Zealand quality pork shoulder (bone-in)
2 Tbsp smoked paprika
2 tsp fennel seeds
1 tsp ground coriander
2 tsp dried oregano
1 tsp ground mustard powder
¼ tsp cayenne pepper
Salt
Ground black pepper
Few sprigs of thyme
1 ½ cups apple juice
½ cup barbecue sauce
Method
For the best tasting pork, rub with spices & herbs and place in a baking dish. Refrigerate overnight or for at least 8 hours to allow extra flavour.
Preheat the oven to 130ºc. Pour the apple juice around the pork & cover with tin foil and cook for 5 hours. Remove the foil and cook for a final 20 mins. Check to make sure there is at least 2cm of liquid surrounding the pork (add extra apple juice if not). You will be able to tell when the pork is cooked because it will be succulent and falling off the bone!
Once cooked, pour the liquid from the pork into a bowl and allow to cool (skim off the fat as it rises).
Remove the skin, fat and bone from the pork. Then using two forks, flake the pork into small shredded pieces and place in a bowl.
Combine the liquid in a saucepan with barbeque sauce and simmer until the sauce is thick. Then mix the sauce with the pork.
Heat the dinner rolls in the oven and then fill with pulled pork & enjoy!
For extra fancy sliders add a side of coleslaw for a bit of crunch!
Do you have a favourite slider recipe?