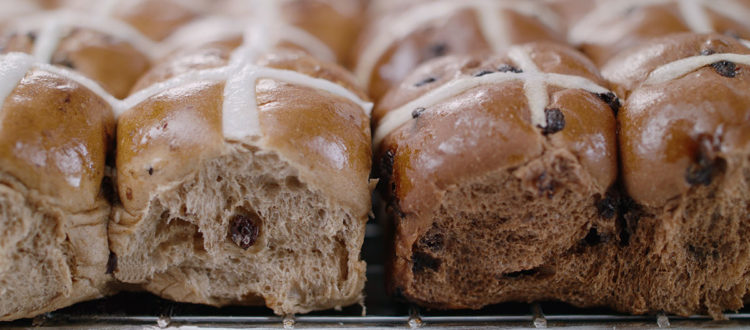 At the start of this year we engaged with Catalyst Creative to produce a television commercial to showcase our delicious Hot Cross Buns on the big screen!
We wanted a video that showed the quality of the ingredients and how delicious our Hot Cross Buns were, without having the smell to back up how they looked. Don't you just wish there was sensory TV's? We know we do!
Once the proposal and script were approved, filming day was booked in.
On filming day, the production team moved in to our Christchurch Bakery to set up all the filming equipment including high quality cameras and lighting. The main actors, our Hot Cross Buns, moved into position and filming started. It was a long day of filming, but we felt happy with the shots we got. The waiting game now began to see the final result.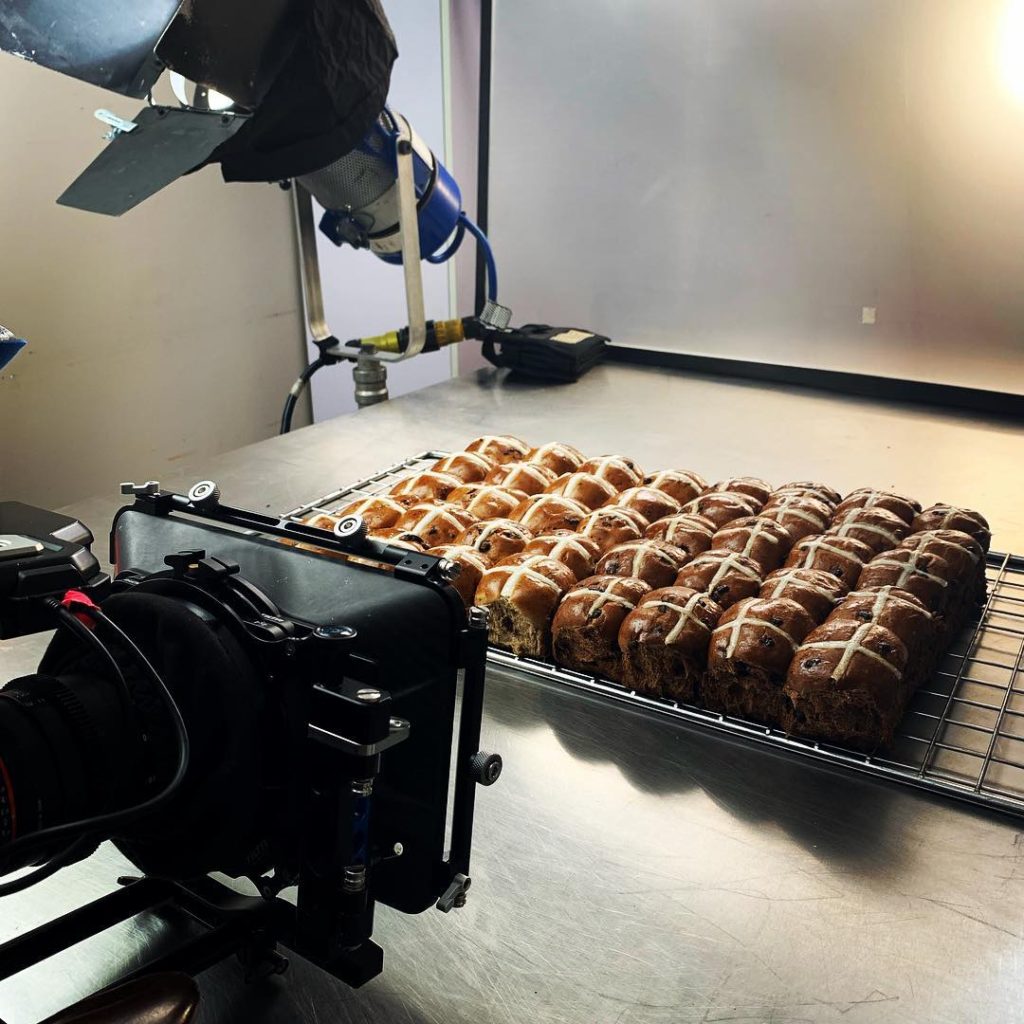 A month before 'go live day' we previewed the commercial. There was an immense feeling of being a proud Coupland's team member when we viewed it for the first time. We were showcasing our delicious food in the rawest but best light possible and it payed off. Our television commercial was set to go live on the 7th of April – a couple of weeks before Easter. We couldn't contain our excitement as we waited for it to air for the first time!
Success! The television commercial was now live and we started to hear from our customers with how much they liked it.
A huge thank you to Catalyst Creative who made the filming day a breeze, and the whole Coupland's Bakeries Team who was involved on the big day.
Have you seen our ad? We would love to know your thoughts on it!