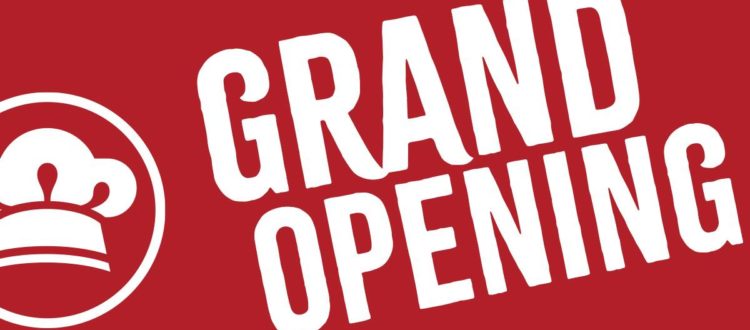 Linwood Store Grand Opening
We are very excited to announce that our Linwood store in Christchurch has moved to a brand new shop, just to the left on the corner or Aldwins and Ferry Road in Linwood.
After months and months of planning, and lots of buzz around who might go in to the new shop we announced to our Facebook followers that we were making the small (but eagerly awaited) move next door.
The painters began, builders started erecting the cabinetry and our signage company began measuring spaces for signage and we were off. Store Manager, Vicky constantly peaked through the glass windows to see the progress.
Once the main construction had been completed we were allowed in. We were given a glimpse of how the store was going to look. The interior signage looked beautiful, the shelving and colouring of deep red, beige and brown spoke warmth and invitation, and the brand new barista coffee machine shone from the suns rays.
Come Wednesday, team members from our existing store and head office moved in to put product on the shelving. The smell of fresh baked goods made the shop seem more like a Coupland's bakery.
Friday the 8th of March – THE BIG DAY! It was a party at Coupland's new store in Linwood. The day was great (although it was a bit chilly with some rain) with lots of specials, prizes up for grabs, special guests, competitions and a sausage sizzle where a gold coin donation went to support the local primary school – Bamford School (we raised $250.00+). The More FM team set up in the car park with prizes including vouchers, soft drinks supplied by Coca-Cola, donuts, coffee, reusable kiwi coffee cups and more. At 11am our special guests, The Crusaders arrived and our customers rushed to get signatures and photos with them. A highlight for many fans in the Linwood community.
At 6pm, all team members high fived each other, it was an exciting but exhausting day. "phew, that is over" they said, with smiles still on their faces (little did they know Saturday and Sunday would be just as busy).
A huge thank you to all our team members who made the day a success and our customers who have visited the new store since it opened. Have you been yet? Let us know your thoughts on the new store in the comments below!