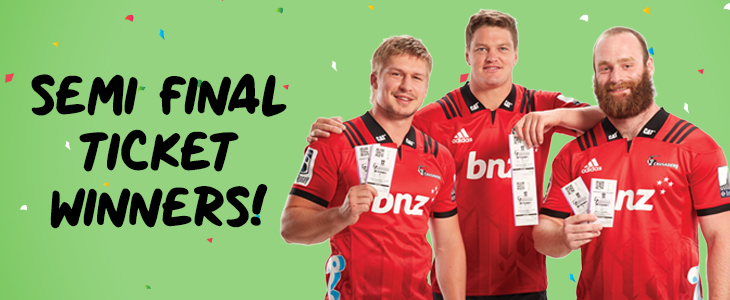 Crusaders Semi Final Ticket Giveaway
To end the Super Rugby 2019 Championship on a high, we gave away tickets to the Crusaders Quarter Finals and the Crusaders Semi Finals held at Orange Theory Stadium. 
To enter the draw, customers had to purchase our popular Coupland's Crusaders Loaf – Premium White Super Thick Bread 700g or our Hot or Frozen Premium Crusaders Pie at participating stores only.
Once we announced the winners, they picked up their tickets from their closest store, and enjoyed the game. See below a few of our winners happy faces.
The Crusaders are now in the Super Rugby Final! Go Crusaders! Our staff were invited to dress up to support their favourite team on Saturday 6th and Sunday 7th July.
A huge GOOD LUCK to the almighty Crusaders, but we know you aren't going to need it.
#back2back2back